Program Details
Certificate Program
4 Days of Class • 1 Year Program • No prerequisites
The Practical Nursing program is designed to develop attitudes, skills and theoretical basis for competent entry-level practice as a Practical Nurse. Graduates are eligible to apply to take the NCLEX-PN licensure examination, and upon successful completion of the NCLEX-PN and with approval from the Missouri State Board of Nursing, become a Licensed Practical Nurse. Successful completion of the Practical Nursing program does not guarantee licensure (see section 335.066 RSMO).
Program Length: 3 Semesters / 47 weeks
Why Our Practical Nursing Program is Right For You
So you're thinking about becoming a nurse? You've thought, "I want a career that's rewarding…a job where I get to help people in a big way every day." Or maybe, "I'd love to make a good income in a career that people really respect. It would be amazing to have job security with employers approaching me instead of always having to scramble for a job or a raise." If any of this sounds familiar, you may be in the right place!
There are not enough trained nurses to fill all of the open jobs, so nurses are in a great position to be able to be picky about where they want to work, in what specialty, and even negotiate pay. There is so much variety in the field of nursing that it's nearly impossible to get bored. You can tag team nursing with almost any other career. Do you enjoy traveling? You could be a travel or cruise ship nurse. Like being in leadership roles? Long term care Charge Nurse might be right for you. Enjoy kids or teaching? School nurse could be perfect. 
The opportunities are almost limitless. You could opt for the fast-paced environment of the ER, a somewhat slower-paced long-term care facility, or anything from clinics to hospitals, nursing homes to home health. A lot of our students choose the LPN program because they can complete the program in 1 year, begin working as a nurse, and bridge later to the LPN to RN program while still working. Additionally, our LPNs from TCTC are IV certified, so they can start IVs and administer IV fluids.
Practical Nursing (LPN) Program Statistics
2022 NCLEX-PN Pass Rate**

100%

2022-2023 PN Job Placement Rate

100%

hours spent in clinicals

432

2022-2023 Retention

87%

Avg Entry Level LPN salary in Missouri in 2023

42k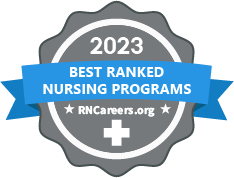 Why TCTC?
We're a small school with small class sizes, close to home, and where everyone really does know your name. At some larger schools, you're stuck in giant classrooms with an impersonal atmosphere and no help in sight, but at TCTC you're a name, not just a number.
Help is always available and our staff and faculty bend over backward to help out with whatever you've got going on as we help you navigate the waters of a nursing program.
Gen-Eds and how they work at TCTC
The bulk of your education here is focused on nursing. By default, our gen-ed classes are built in and taken during your program. This is so you can complete the whole program in a shorter timeframe and get back into the workforce quickly.
Unlike other schools, YOU CAN CHOOSE to take the gen-ed classes before your program begins if you would rather get some classes out of the way early. Some students prefer to lighten the course load for later semesters when the schoolwork gets more intense.
What You'll Learn & Prerequisites and Requirements
1st Semester

2nd Semester

3rd Semester

Prerequisites

Requirements for Program
How We Set Our Students Up For Success
NCLEX prep
We know it's important for you to be confident in passing your licensure exam (the whole reason you're taking the program to begin with)! Since it's so integral, we built the NCLEX preparation into the program so you're practicing for it throughout your entire time at TCTC. This is one of the reasons our students typically have VERY high pass rates. In 2022 the NCLEX-RN pass rate for our LPN to RN program was 84.62%*, and our Practical Nursing (LPN) program had a NCLEX-PN pass rate of 100%**.
After the conclusion of the program we have a NCLEX prep specialist come to our campus and spend 3 days going over material and practice questions. This NCLEX review session really boosts our students' confidence before taking the exam.
Clinicals
Classroom learning is pointless if you're not confident practicing your skills in real-life. We wouldn't want to throw you to the wolves as a new nurse without any hands-on practice, so we make sure that after learning skills in the classroom, you have plenty of time and various scenarios to practice those skills…whether on a computerized mannequin that simulates real-life symptoms or on real patients at healthcare facilities under instructor guidance. You'll practice your skills in a variety of scenarios at many different locations including Peds/OB Clinics, Labor and Delivery, Walk-In Clinics, ER, OR, ICU, Wound Care, Cancer Center, Dialysis and more.
Simulation and Skills Labs
Our simulation and skills lab allows students to practice their nursing skills in a lower-risk environment. Instructors can make the mannequins show symptoms specific to certain health problems, while the students practice nursing skills on a simulation mannequin. This helps take pressure off of students and allows them to make plenty of mistakes before practicing on a real patient.
Job Placement
TCTC does not have a specific job placement guarantee, but we do everything in our power to help you find and get a job during your last semester of school. As shown by our 95% placement rate for 2022-2023 LPN to RN grads and our 100% placement rate for 2022-2023 LPN grads, this is a job we take seriously. We help prepare our students for the workforce by:
Giving class time and instructor help with writing resumes, practicing interview skills, and other skills related to job searching.

Having local recruiters and healthcare professionals visit your classroom and talk to all students about their facility and any jobs available.

Constantly alerting students to upcoming career fairs and networking opportunities.

Passing along job opening information from local healthcare facilities that approach us requesting qualified candidates.
Student Story
"I liked that the program was only one year because it gave me a chance to learn everything at a fast pace. There were a couple of schools that had programs that were around two years long and I knew I couldn't really spend two years going to school right now, so TCTC's one year PN program just made it so much easier. It didn't seem too overwhelming, especially because the instructors cared about our time; if we didn't have anything left to do in class they would give us time to work on homework so that we could get the most out of our day.
-Dean Rogers, LPN Class of 2017
Objectives & Opportunities
Program Objectives

Employment Opportunities